Careers at
FP&C
Expertise and insight
Careers
As a member of our team you can apply your scientific talents and creative solutions towards exciting large-scale projects such as professional sports and entertainment venues, collegiate stadiums and arenas, mixed-use development projects, hotels, education facilities, high-rise buildings, hospitals and health care facilities, power plants, federal buildings, and more.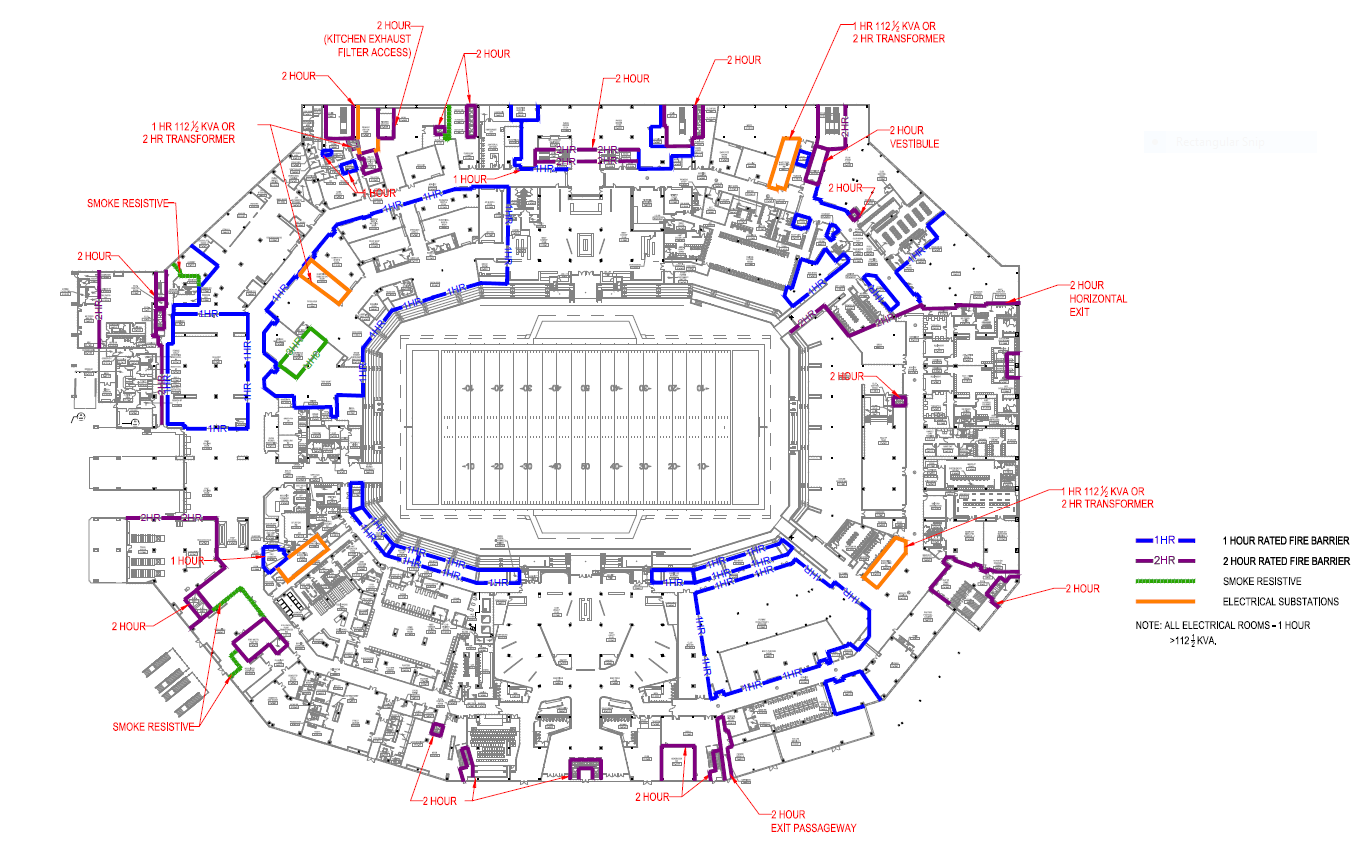 Team Positions
Fire Protection Engineers and Code Consultants assist the architect, building owner, and developer in evaluating the bcuilding's life safety and protection in order to maintain a tenable environment. Potential risks are identified and safeguards are designed to prevent, control, and mitigate the effects of fires. Understanding the principles, applications, and historical developments of building and fire codes is essential.
Fire Protection Designers develop design concepts, prepare and revise documents, develop solutions to design issues, research code related issues, and assist with the coordination of work. Designers model movement of people, smoke and heat output of fires, and operation of detection and suppression devices such as smoke detectors and sprinklers to support code equivalencies, justify alternative fire protection approaches, and design performance-based systems.
BIM/CAD Technicians use computer-aided design technologies to develop sketches, drawings, and construction documents. They review drawings and documents to assure compliance with the relevant building and fire codes and meet the intent of the design team. Technicians perform smoke control and fire modeling which allows architects, engineers, and owners to take either a code-prescriptive or performance-based approach to life safety.
Administrative Professionals have an ever evolving role as technology continues to expand. Our administrative assistants have knowledge and expertise in a multitude of software programs which assist in the overall productivity and efficiency of the company. They create dynamic reports and presentations that clearly express the technical ideas of our engineers, consultants, and designers. Our energetic administrative support staff brings cohesiveness and unity to the office by working closely and communicating with all departments in order to ensure the success and effectiveness of the overall team effort.
Contact us at fpcci@fpc-consultants.com if you are interested in joining our team!
Currently Seeking
We are currently seeking a BIM/CAD Technician in our Kansas City Office who has the desire and willingness to learn Fire Protection and Code Consulting. In this role, the BIM/CAD Technician will assist a team of engineers and project managers by producing egress and sprinkler layouts, schedules and drawings of architectural and fire protection systems for projects ranging anywhere from minor residential renovations to new stadiums and arenas.